History Zeiss Coordinate Measuring Machine
Views: 17 Author: Site Editor Publish Time: 2019-11-04 Origin: Site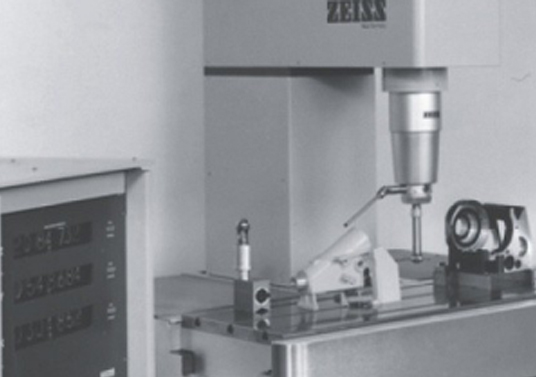 Zeiss company as a global high-tech group, controlled by the Carl Zeiss Foundation, since 1846, has been founded 168 years of history, in the semiconductor technology, industrial measuring equipment, microscopes, medical equipment, vision care and optical consumer goods and other fields the world's leading position, the company's global headquarters in Germany Ao Boke enjoy. Currently Zeiss six business groups operating in the world more than 40 countries, has more than 24,000 employees, which uphold the tradition of continuous innovation, constantly challenging the limits of human imagination, enjoy the highest reputation in the industry, the use of the first moon landing in 1969 Zeiss lens, precision manufacturing almost all F1 cars are reliant on Zeiss industrial measuring technology, over thirty Nobel Prize winners has changed the world of science, and many other well-known classic moment for the world by means of Zeiss technology!
In the field of industrial measuring instruments, since 1973, successfully produced the world's first CNC coordinate measuring machines - UMM 500, the global market for industrial measurement
Growing status for the industry to provide the highest quality products and advanced measuring machine comprehensive industrial measurement solutions, and established a large and efficient after-sales service network system for a large number of global user base.
Carl Zeiss (Shanghai) Management Co., Ltd. is a wholly owned subsidiary of Carl Zeiss in Germany, under the Beijing, Guangzhou, Shenzhen, Tianjin, Nanjing, Chengdu and other offices and application services center. Germany Zeiss Zeiss Shanghai solely responsible for sales in China, training and technical support, has a modern office, R & D and production facilities, after-sales service network covering the whole country, all have the technical ability of German high standards and professionalism.
Zeiss industrial measuring program in various industries and leading the field, the German Institute of Metrology, China Institute of Metrology, the Fraunhofer Institute, Chinese Academy of Sciences, Chinese Academy of Engineering Physics, CERN and Technology, Tsinghua University, Fudan University University, Tongji University, RWTH Aachen, Karlsruhe Institute of Technology, Mercedes-Benz, BMW, General Motors, Volkswagen, Siemens, Bosch, Schaeffler, Caterpillar, Apple, Samsung, Airbus, Boeing, the aircraft industry, CSR and CNR, Hangzhou advance gear Group and other units have many years of cooperation and development.
At this moment, you are not only informed of the problem, but to get a professional solution.