Upgrading to make measurements more reliable
Views: 4 Author: Site Editor Publish Time: 2019-11-04 Origin: Site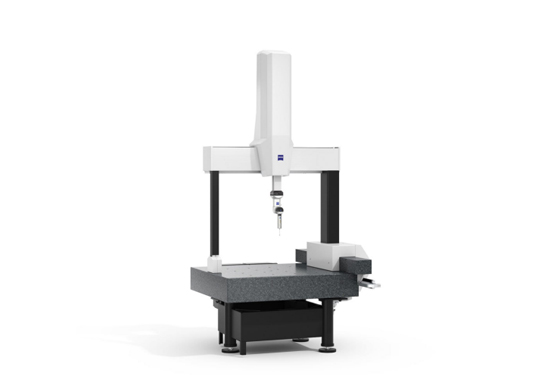 Upgrade certainty
Get great value
The new ZEISS SPECTRUM CMM's advanced technology will enable you to get higher quality. Moreover, scanning techniques may be implemented ZEISS VAST XXT roundness error measurement, for which increasing demand for quality and productivity would be ideal.
Unmatched measurement technology
Provide better data quality for your measurements
ZEISS SPECTRUM various contact sensor may be mounted, and comprising a ZEISS VAST XXT XDT. ZEISS VAST XXT scanning capabilities focused on efficiency and a more reliable measurement: can quickly detect a large amount of data and high quality work. It eliminates the single point measurement caused by measurement error, thereby achieving higher reliability and reproducibility.
Trigger probes and scanning technology
Trust your product: high-resolution fault detection
Have more flexibility in measuring task
And combinations ZEISS VAST XXT RDS-C5 CAA greatly enhances the flexibility of the operation and shorten the time of the measurement. It may also be more complex to create a wide range of workpiece measurement tasks.
Saving time and costs. Improve your efficiency

Unparalleled cost-effectiveness
Having a precision computer aided RDS (CAA) has about a 5184 angular positions possible identification interpolation. It can provide more rotational position of the probe, and to shorten the calibration time significantly longer time. CAA scanning sensor also has the function, and may shorten the identification time, 12 times faster than usual: about 12 minutes to fully characterize requalification 5 minutes.
stable. Strong. reliable.
Functional excellence - at the real situation
Due to robust build quality and precise:
 solid base and a real tripod structure
 surrounded by green air bearing structure
 integrated seismic protection system
 patented ceramic glass scale, which is almost no thermal expansion
Small footprint
Specially designed to accommodate more measurement environment
Specially designed backpack control cabinet makes a smaller footprint. In addition to its passive damping system and seismic protection outside, ZEISS SPECTRUM also includes excellent hardware, is to ensure reliable measurements of choice.
3 models - to meet your needs.
ZEISS SPECTRUM three probe configurations to meet your specific needs and budget.
ZEISS SPECTRUM equipped with ZEISS XDT direct
For fast and easy measurement
Measuring range:5/5/6 & 7/7/6 & 7/10/6
ZEISS SPECTRUM with VAST XXT direct
It used to get higher data quality
Measuring range: & 7/10/6 7/7/6 5/5/6 &
ZEISS SPECTRUM with ZEISS RDS-C5 CAA and ZEISS VAST XXT
For more complex workpieces
Measuring range: & 7/10/6 7/7/6 5/5/6 &